Finance Department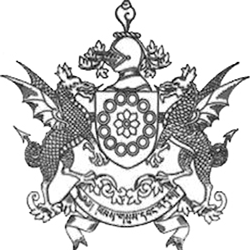 The Finance, Revenue and Expenditure Department plays a pivotal role in the development of the State by providing sound and efficient financial management system for good governance. The Department is mainly concerned with the matters of Taxation that are under the purview of the state governments, financial matters and the preparation of the state government budget. The main aim of the department is to create and sustain a framework that contributes the prudent fiscal management and thereby ensures fiscal stability

In the backdrop of the given difficult economic condition, the financial situation of the state posed difficult and immediate challenges characterized by issues such as high annual fiscal deficit, disproportional increase in expenditure, critical financial position of the State Public Sector Enterprise and financial institutions.

To overcome the problem the primary task was to set right the prevailing negative economic conditions and therefore without losing anytime, the Government prepared a White Paper on the financial position of the state.

The State Government has taken various measures and reforms which resulted in rapid economic growth with revenue expanding due to robust growth in economic activities, information technology, increased transfers from the Finance Commissions and the then Planning Commission, own tax collection through implementation of VAT etc.