Rural Development Department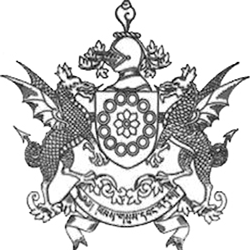 The RDD has played a very important role in the development and progress of rural Sikkim. It
has been given the responsibility of development and management of the of welfare initiatives in rural Sikkim. In a state where the economy chiefly depends on agriculture and tourism, the RDD has been working diligently toward translating the visions into reality and has successfully managed to achieve the goals set for the state.
The recognition received by the state over the years has been
achieved through meticulous planning, initiatives, innovations and most of all an understanding of the land and its people. The Government's vision in alleviating poverty from the brows of the poorest of the poor in rural Sikkim has been translated to action by the department and the department has succeeded to a large extent. Tremendous ground work has been done to bring about a paradigm shift in the approach to poverty alleviation and bring about self reliance in the rural areas.
Development and welfare initiatives in rural areas continue with unmatched zeal and vigor throughout the state, and in this the RDD has done a lot to bring about the involvement of the common people. Various segments have been set up under the department which caters to distinct needs of the particular area at a particular time. Various cells like Mahatma Gandhi National Rural Employment Guarantee Act (MGNREGA) grant better employment opportunities for a larger number of people in rural Sikkim even as State Gramin Sadak Yojna (SGSY) provides people in rural Sikkim to connect better. Likewise innovative schemes like Chief Minister Rural Housing Mission (CMRHM) for housing the rural poor and Dhara Vikas Yozna to rejuvenate the drying water springs and to provide provisions for safe drinking water are some laudatory efforts of the state and the department. All these flagship programmes have served to make it a major player in the overall development strategy of the state.
The other directive of the department is to ensure progress, prosperity and self reliance amongst the people while providing them with basic infrastructural and training support. To address the various social and economic inequalities in the state, the state government has initiated a number of initiatives funded both by the Central government and the state government.
Understanding the vastness of the scope of work that entails the Rural Development Department and to ensure that work is done in a much more structured manner, the department is divided into eleven cells/directorate/missions and each headed by a senior officer. The responsibility of each body is to ensure that the various schemes, policies and programmes of the department effectively reaches out to the end beneficiaries. The eleven bodies are as under –
-MGNREGA
- DIRECTORATE OF PANCHAYATI RAJ
-
SBM-GRAMIN
-PMGSY
-SIRD
-RURAL HOUSING
-SRDA/NRLM
-NATIONAL RURAL DRINKING WATER
-GRIEVANCES CELL

* For further information, please visit
https://rmdd.sikkim.gov.in/