Health & Family Welfare Department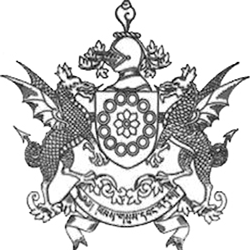 The Department of Health & Family Welfare has made significant progress in providing health care services to the people of the State. The vision is to foster a healthy society through provision of quality health care, services for all its citizens to reach up to remotest village of Sikkim. The State presently has one of the best Primary Health care infrastructures in the country. Tremendous progress has been made in up gradation of promotive, Preventive, Curative and rehabilitative Health Care to the people of Sikkim. Sikkim is known today as one of the most progressive States in Health Sector in India. This is evidenced by various awards given to the State including the "4th JRD Tata Memorial Award 2008". Others are "Best performance in Immunization" in North Eastern Zone in 2008 and Florence Nightingale National Award to two Senior Nurses in 2009 and one Sr. Nurse in 2016. There has been manifold improvement in infrastructures, capacity building, manpower placement and in delivery of comprehensive Services through 148 Sub Centers, 2 CHCs, 24 PHCs, 4 District Hospitals, one State Referral Hospital and 1 Medical College on Private Public Partnership and NGOs. The remarkable milestones achieved by Government of Sikkim in health Sector is reflected by drastic change in many Health Indicators which has made great impact on the health of the people in Sikkim which are as follows:


VISION OF THE DEPARTMENT
To foster a healthy society through provision of quality health care services for all its citizens from womb to tomb and to reach quality health care services up to remotest village of the State.

Under health sector programme main objectives are:
To ensure adequate, qualitative, preventive & curative health care to people of the State.
To provide affordable quality health care to the people of the State, not only through the allopathic systems of medicine but also through the ISM including Amji System of Medicine.
To ensure greater access to primary health care by bringing medical institutions as close to the people as possible or through Mobile Medical health units particularly in the underserved & difficult areas of the State.
To improve hospital services at the primary, secondary & tertiary levels in terms of infrastructure, drugs provision & equitable posting of Medical, Para-Medical & Nursing Personnels.
To impart training to Doctors, Nurses & other Para-Medical staff to upgrade their skills & knowledge by exposing them to workshops, seminars, re-orientation training programmes, and also sponsoring doctors for higher medical education outside the State.
To guarantee to the people of the State free treatment (including free medicines) for major Communicable & Non-Communicable diseases.
To vigorously implement various National programmes & State Plan programmes in the health sector in the State.