Sikkim Information Commission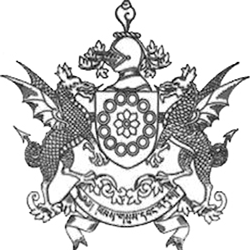 Sikkim Information Commission

Sikkim first became a Protectorate of India and on 16th May, 1975 it joined the Indian Union as the 22nd State of India. Sikkim is a strategically located hill State covering an area of 7096 sq kms (which accounts for 0.2% of the total area of India) Sikkim is one of the smallest States in India both in terms of population and area. The present population of Sikkim stands at 6.32 lakhs (approx.) Sikkim is encircled by three different international boundaries. To its West lies Nepal and Bhutan, to its East the Tibet Autonomous Region of the People's Republic of China and to its South, Darjeeling Gorkha Hill Council of West Bengal. Sikkim is recognized as one of the special category States of the country and has been recently inducted as the 8th member of the North Eastern Council of States.

The Sikkim Information Commission has been actively engaged in publicity and generating awareness among the public on the Right to Information (RTI) Act. The RTI Act 2005 empowers every citizen to access information from public authorities towards promoting transparency and accountability. The Act came into force on 12.10.2005 throughout the country except in the State of Jammu and Kashmir and covers all three organs of government; executive, legislative and judiciary. The State Information Commission is an independent quasi judicial body established in 2006 under the provision of section 15 of the RTI Act 2005. The office of the Sikkim Information Commission is located in the Lower Secretariat building opposite super market NH-10, Gangtok.