Water Resources Department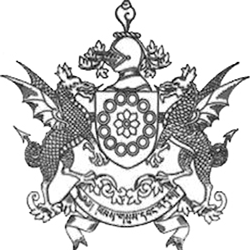 The Water Resources & River Development Department is mainly involved in irrigation channel construction works and takes up Planning, Development and Management of natural resources through formulation of new policies technical guidance and co-ordination with allied department on surface and ground water exploration for its effective and efficient use.
Sikkim being largely agrarian with agro-based economy. The Department aims to sustain assured availability of water on agricultural fields through identification of perennial and dependable water sources and construction of sound delivery systems.
Further, the Water Resources & River Development Department has been taking up various schemes like Flood Control & River Training (FCRT), Storm Water Drainage System, Anti erosion Work (AEW), Catch Water Drain (CWD) & Jhora Training Work (JTW) to protect the public properties and infrastructures.
The Govt. of India has introduced a flagship programme "Pradhan Mantri Krishi Sichaii Yojana (PMKSY)", Har Khet Ko Pani (HKKP) for focusing on increasing irrigation potential of arable land in the following schemes:
Surface Minor Irrigation

Repair, Renovation and Restoration of Water Bodies

Ground Water Development

Command Area Development
Water being a limited resource, its efficient use through proper & advance management techniques is essential. National Hydrology Project under Water Resources & River Development Department which is entrusted in fulfilling the real time data to end users for the purpose of drinking, irrigation, hydro – electricity etc.
Further, summing up the whole activities of the department the Monitoring & Evaluation Cell (M&E) plays a pivotal role in compiling the data relating to all schemes executed by the department. Furthermore, the M & E cell also conducted Minor Irrigation Census at an interval of every five years to determine the condition of agricultural land in the State by assessing the quantum of irrigation potential created and potential utilized.