Sikkim Police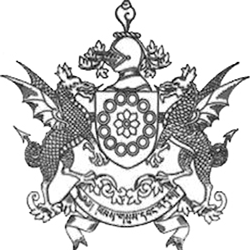 With around 607,000 inhabitants as of 2011, Sikkim is the least populous state in India and the second-smallest state after Goa in total area, covering approximately 7,096 km2 (2,740 sq. miles). Sikkim is nonetheless geographically diverse due to its location in the Himalayas, the climate ranges from subtropical to high alpine, and Kanchenjunga, the world's third-highest peak, is located on Sikkim's border with Nepal. Sikkim is a popular tourist destination, owing to its culture, scenery and biodiversity. It also has the only open land border between India and China. Sikkim's capital and largest city is Gangtok.

Almost All the modes of transportations are available to visit Sikkim. This Paradise on Earth is well connected by airways, railways and roadways. In spite of being a hilly state, transportation of Sikkim is comfortable and more frequent to enjoy the ride on the world's most beautiful valley.

Sikkim is a strategic and sensitive border state having international borders with Tibet (China), Nepal and Bhutan. Despite its sensitive locations and the prolonged political unrest in Darjeeling region, the State has remained an oasis of peace and tranquility.

In addition to ensuring law and order and prevention, detection and investigation of crime, Sikkim Police has been in the forefront in rendering necessary assistance during emergencies and natural calamities.